Real Oil Paints, Real Brushes, Real Artists, Real Art. The Certificate of Authenticity which arrives with every painting provides an assurance and verifies the authenticity of the hand painted fine art reproduction you purchased. Each oil painting is created by hand using only the finest canvas and oil paints available.
Important Notes About Your Painting:

If you have any request to alter your reproduction of Luncheon Of The Boating Party, you must email us after placing your order and we'll have an artist contact you. If you have another image of Luncheon Of The Boating Party that you would like the artist to work from, please include it as an attachment. Otherwise, we will reproduce the above image for you exactly as it is.
Delivered unframed in protective tube within 21-28 business days.
Every painting is painted by an experienced artist.
No printing or digital imaging techniques are used.
100% hand painted oil painting on artist grade canvas.
Painting comes with a Certificate of Authenticity.
365 days Money Back Guarantee.
Enjoy Free Express Shipping.
Hand crafted means unique to every owner. Each canvas reproduction may vary slightly in brush details due to the nature of being hand painted, so no two paintings are the same.
For those customers who appreciate quality and want to own an artist's work as it was meant to be enjoyed we are here for you.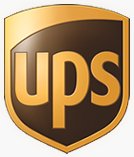 Free shipping is included in the price of the painting. Once the painting is ready and dry enough to ship, we will roll it and ship it in a sturdy cardboard tube.
We always ship express via courier to ensure your order reaches you as soon as possible - normally within three business days. The total delivery time from the moment you place your order until the package is delivered to your door is normally between three to four weeks.
If, in the unlikely event you were dissatisfied with the painting after reviewing it in person, it can be returned for a full refund for up to 30 days after delivery.
When you receive the painting; you are free to return it for more revisions or else for a full refund minus our actual shipping cost -- which is, on average, $25 per painting.